Why do some people hate JavaScript while others bask in its glory? In Stack Overflow's 2018 Survey of over 100,000 developers; JavaScript, HTML, and CSS rank as the top three most used technologies, with 70% of developers stating that they use JavaScript. Next in the list is SQL with 57%.
Not everyone is an expert front-end developer, but it seems that most people at least have to dip their toes.
If you hate JavaScript, I'm going to finally articulate why you know in your heart that this is such a terrible language. For you JavaScript lovers out there, hopefully this sheds some light on why your language of choice is such a steaming pile of 💩.
Let's talk about what we can do about it.
Our speaker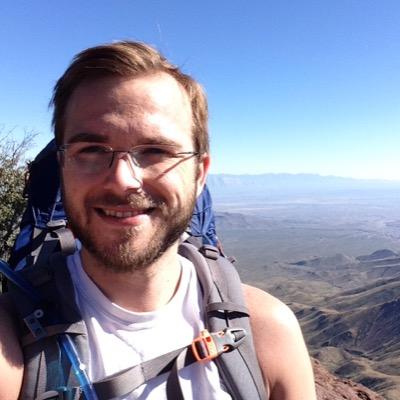 Make sure to thank our gracious hosts Spredfast, and our sponsors Indeed for the food and drinks!
When: 2019-02-20T01:30:00+00:00
Where: Spredfast — 200 West Cesar Chavez Street — 3rd Floor of the Silicon Labs building on Colorado
How: Parking is on the street, or you can bus, bike, rollerblade, segway, jet ski, or walk yourself down there and just not worry about it. Just don't ride those electric scooters on the sidewalks.
Drinks and pizza will be provided.
Take a look at the Code of Conduct
Afterwards, the discussion carries on a few blocks away at Lavaca Street Bar where they have food, drinks, and 12 revolving taps.
If you've got any questions or suggestions, feel free to contact Lon (@lawnsea) or Aaron (@aaronj1335) or Andrew (@drewml). Also, be sure to follow us on Twitter:  @AustinJS
And finally, be excellent to each other.
Check back here or follow us on Twitter for updates.