Sometimes it's the little things that count - in 2s complement. Come hear about how to program the ESP8266 microcontroller using Espruino and see some fancy rainbow animations on strips of NeoPixels.
Our speaker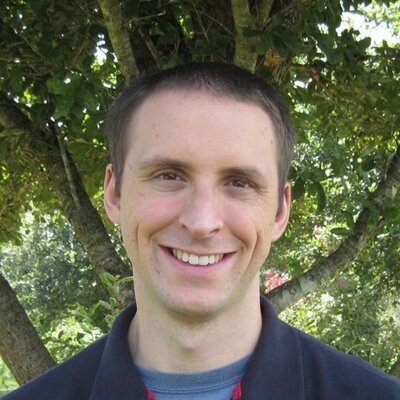 Tim Caswell
Tim is a lover of all things good in life, including Family, Friends, Food, and Functional Programs. He is a Principal Architect at Magic Leap.
Make sure to thank our gracious hosts Spredfast (now Khoros), and our sponsors, Magento, for the food and drinks!
When: 2019-04-17T00:30:00+00:00
Where: Spredfast — 200 West Cesar Chavez Street — 3rd Floor of the Silicon Labs building on Colorado
How: Parking is on the street, or you can bus, bike, rollerblade, segway, jet ski, or walk yourself down there and just not worry about it.
Drinks and pizza will be provided.
Take a look at the Code of Conduct
Afterwards, the discussion carries on a few blocks away at Lavaca Street Bar where they have food, drinks, and 12 revolving taps.
If you've got any questions or suggestions, feel free to contact Lon (@lawnsea) or Aaron (@aaronj1335) or Andrew (@drewml). Also, be sure to follow us on Twitter:  @AustinJS
And finally, be excellent to each other.
Check back here or follow us on Twitter for updates.